Slidell Pressure Washing Company
Pressure washing company in Slidell LA that always delivers a like-new restoration to the outside of your home, driveway, deck, brick, or siding. If you're in need of a pressure washing service then give us a call! (504) 657-6393
Your One-Stop PRESSURE WASHING SERVICE IN SLIDELL LOUISIANA
We can pressure and soft wash residential and commercial buildings, sidewalks, and driveways. No pressure washing job is too big or too small. Call anytime for a free quote. (504) 657-6393
House Pressure Washing (SOFT)
Driveway Pressure Washing
Wooden Deck Pressure Washing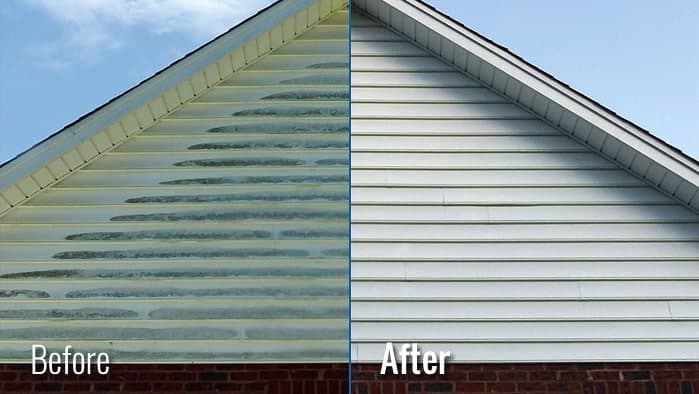 Building Washing
Professional window cleaning and screen cleaning offers allot of advantages:
Extending the life of your paint or screens
Eliminating bug nests
Eradicating any mold present on the surfaces
Increasing your curb appeal
The list of the benefits that a homeowner or an office owner enjoys cannot be exhausted. To enjoy many more of the benefits of clean windows, call on Slidell Pressure Washing Company to help with all your window cleaning needs. Our window cleaning experts are the best in Slidell and the surrounding areas. And our window cleaning services are top notch with top rated customer service. We will serve you better than any other professional window cleaners in the area.
We can make your home or business look inviting to you, your family or customers. We will save you loads of time. Most of all, you do not have to worry about putting your family or employees on hold. Call us today and speak with one of our experts. We can help you determine the best schedule to fit for your needs.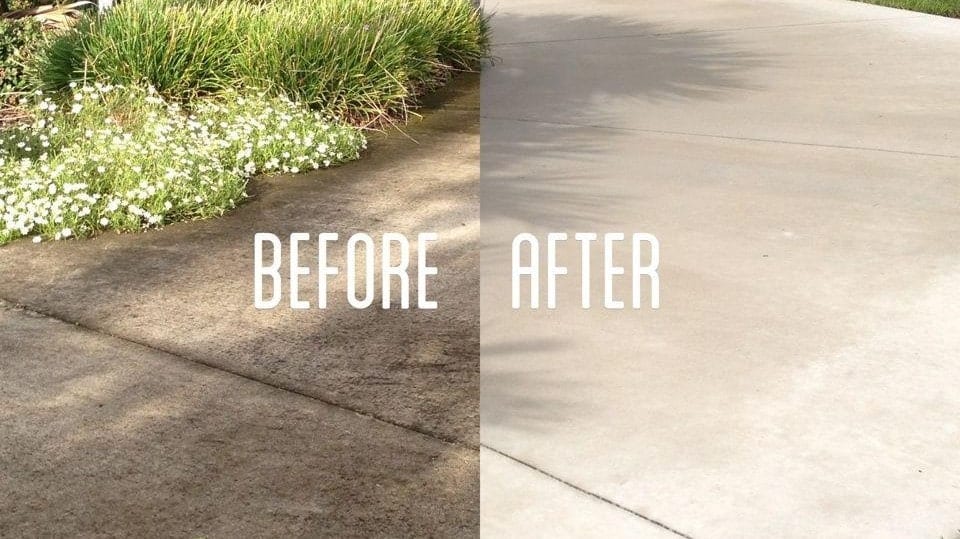 Surface Cleaning
If it needs to be pressure washed, we can pressure wash it! We specialize in safe and effective surface cleaning of patios, decks, fences, porches, walkways, driveways, commercial loading docks, and many more surfaces!
Whether you have a pool deck that needs to be refreshed, a concrete driveway that has seen better days, or a walkway to your business that needs to be cleaned, we can do it all.
With advanced training, equipment and the latest detergents, we're the best choice for surface cleaning in Slidell Louisiana!
From low-pressure house washing, to high-pressure concrete cleaning, we can do it all on the Northshore! Get in touch to learn more about our services and rates.
REVIEWS FROM PRESSURE WASHING CUSTOMERS IN SLIDELL

"Slidell pressure washing company was very professional and did an awesome job making our driveaway look new again. We plan to get them come pressure wash our house once a year to keep it looking new."
– John C.


"These guys were fast and friendly. I wouldn't get anyone else to pressure wash our house. Best pressure washing company in Slidell by far!"
– Brittany S.

"We use Slidell Pressure Washing Company for our commercial jobs and they are always on time and do an excellent pressure wash job everytime. We are glad to have found a professional company in Slidell that can work with us."
– David W.
Get A Free Pressure Washing Consultation & Estimate
Why Choose Slidell Pressure Washing Company To Do The Job
Satisfaction Guaranteed
We stand by our satisfaction guarantee and promise to do the job until you are 100% satisfied. Learn more About Us.
A One-Stop Pressure Washing Service
We can pressure wash anything you want given it can get wet and it is safe!
Free Consultation
Call us for a free and fast pressure washing quote. We service many local areas.
Frequently Asked Questions About Pressure Washing
What is pressure washing?
Pressure washing or power washing, is the application of a high pressure water spray to surfaces, sometimes with added solutions, that need to be cleaned.
It is used on concrete to remove mold, gum, and dirt stains.
It is used on wooden decks to return the wood's vibrant color.
It is used on houses to remove pollution, mildew, and other problematic signs of aging.
How often do most surfaces need to be pressure washed?
For the majority of surfaces, an annual pressure washing should suffice. It does depend on the materials used to create/build the surface as well as the current condition of the surface, so you may need to increase the frequency of ppressure washings.
Can I do the pressure washing on my own?
While power washing can be viewed as a do-it-yourself project, there is a clear distinction between a DIY crew and professional services. This means you get greater capability of equipment and greater expertise by having trained power washing technicians do it for you.
A do-it-yourself washer may set the pressure too high for the surface or hold the nozzle too close to it. This can result in chipped painting, damaged screens, and ruined siding. And though most power washing equipment you can rent has the same PSI as commercial-grade tools, it holds a minimal amount of water—making this project take days, not hours.
What are PSI and GPM?
PSI is the pounds per square inch. This is what delivers the punch during a power wash, forcing contaminants off the surface.
GPM is the gallons per minute. This flushes the contaminants pushed off by the PSI.
Both are very important. Some people do, however, prefer more PSI or more GPM depending on their needs. A farmer may want more GPM to flush contaminants away from the fresh soil; a business owner may want more PSI to get the grime off the exterior surface of his or her storefront.
Will a high pressure wash damage my home?
Not with our professional pressure washing solutions. We know how to properly utilize high pressure washing equipment that has the capability to produce an extremely high pressure output while not damaging any surfaces. By examining the type of surface and its condition, our team can set the right amount of water pressure to be used.
Pressure washing available year around in Slidell Louisiana.
Please Contact Us.
Call Us Anytime: (504) 657-6393
Slidell, LA 70460
Wednesday
9:00 AM–5:00 PM